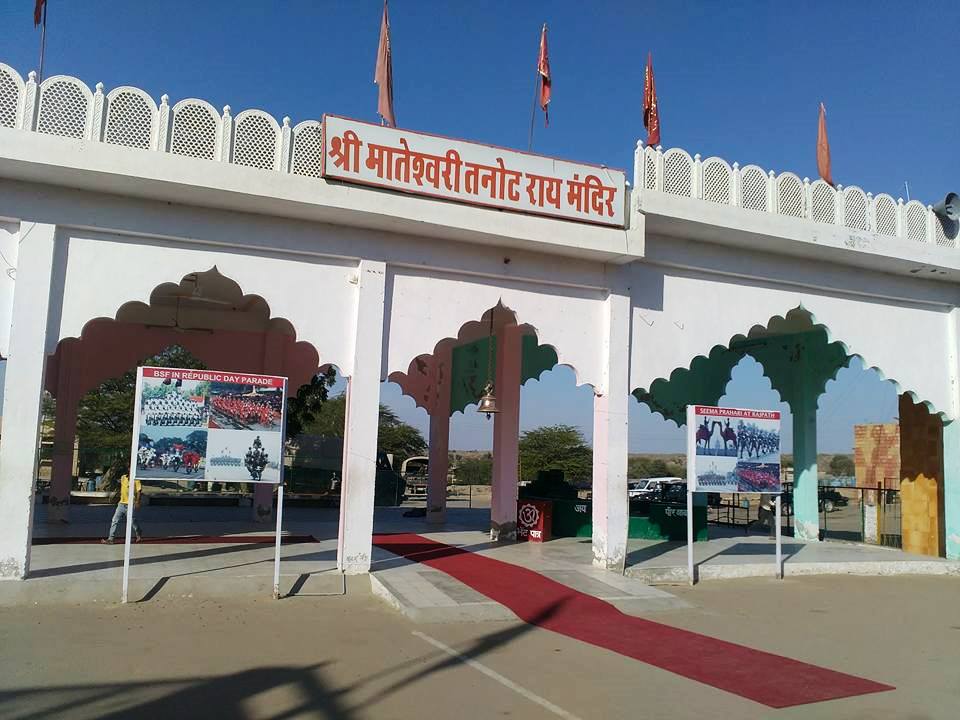 In the face of adversity, belief or faith in God can frequently help one collect courage. Tanot Mata shrine, located in the picturesque village of Tanot in Jaisalmer, is a mix of tales, miracles, and religion. Locals' faith and ultimate devotion are intertwined with this temple. This remarkable shrine is adjacent to Longewala, the epic battleground of the Indo-Pak War of 1965 and 1971.
The temple is some 122 kilometres (76 mi) from the City of Jaisalmer, and it takes about two hours to reach by road. When you arrive at the temple, you will be mesmerised by its divinity and purity. Its premises have a distinct air that frequently converts non-believers in divine power into devotees.
In 828 AD, the Bhati Rajput King Tanu Rao built the temple and installed the idol of the reigning deity. For years, the Bhati Rajputs and the residents of Jaisalmer have cherished and venerated the temple. It was afterwards maintained by RAC before the BSF took over the temple's care in 1965.
This temple has a lot of interesting stories to tell. The most well-known legend of the temple, however, is the occurrence of a supernatural incident during the 1965 Indo-Pak Wars. According to the legend, Pakistan Army dropped over 3,000 bombs on the temple to demolish it but none of the 3,000 bombs dropped could reach the temple or the Indian soldiers! After the 1965 war, the shrine was handed over to India's BSF, who were in charge of overseeing and maintaining it.
During the Indo-Pakistani War of 1971, Tanot was attacked again, but this time the invading tanks were stuck in the sand, allowing the Indian Air Force to destroy them. To commemorate the victory in the Battle of Longewala, the Indian Army built a Vijay Stambha (Victory tower) inside the temple courtyard after the 1971 battle.