Jaisalmer, India's lovely royal city, attracts both international and domestic visitors. Winter is the busiest tourist season, and it is at this time that you may have a nice cup of cappuccino at one of Jaisalmer's cafés. After all, a nice cup of coffee is a pleasure. Some of the trendy eateries and best cafés in Jaisalmer, located on roofs, offering spectacular views of the city are summed beow :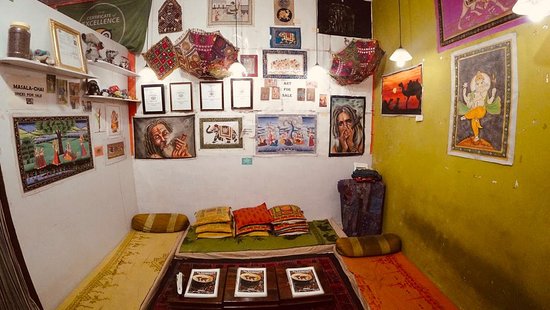 The Traveler's Cup Premium Coffee Shop : This coffee shop, located inside the Jaisalmer Fort, specialises in french press coffee. This is a charming small spot for a cup of coffee, whether it's the Cinnamon Latte, Macchiato, or Dirty Chai Latte, made from freshly ground beans. The environment inside the cafe is extremely intimate, as it is housed inside a book shop. The owner is a fantastic host. The place's unique selling point is that the proprietor remembers you even after years have passed since you last visited the cafe. This place is a hit with international tourists.
KB Café Jaisalmer : The KB Café, which is located above the Killa Bhawan Lodge, looks out over the famed Patwa Ki Haveli. The delicious Pesto Pasta, a pot of Ginger Tea, or an Italian Espresso are some of the menu's highlight items. The rooftop restaurant is also known for its three different thalis, which are perfect for those in the mood for something Indian. The food is pleasantly flavoured, and the service is excellent.
Kuku Coffee House : Kuku Coffee Shop, tucked away in a quiet nook of the Jaisalmer fort, is a rooftop café famed as much for its spectacular sunset views as it is for its superb coffee. The shop, which is run by two brothers, offers a very friendly and easygoing atmosphere. Enjoy delicious Pakoras with a refreshing Jaljeera or Masala Soda, or choose a Macchiato with some lovely latte art. The simple appeal is enhanced by the use of old romantic bollywood songs.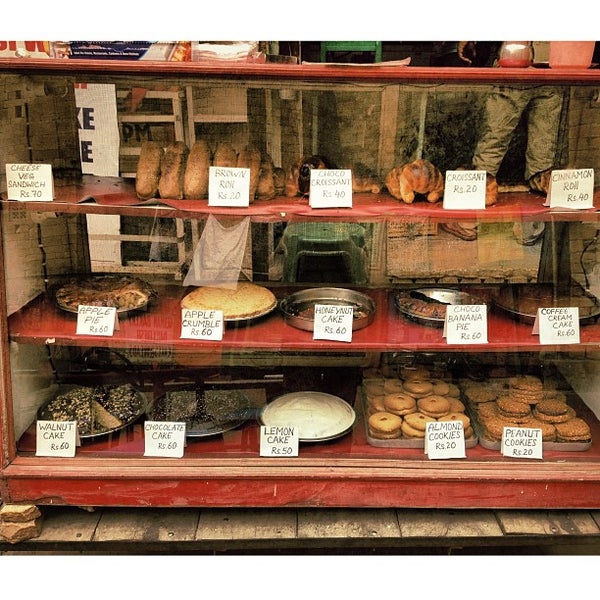 German Bakery And Coffee Shop : It's impossible to go wrong with a restaurant with that name! Stop by the German Bakery & Coffee Shop for coffee and a freshly baked Chocolate Croissant for breakfast if that sounds like heaven! It also has a good selection of sandwiches and cakes at a reasonable price. Try the apple crumble cake, chocolate banana pie, and walnut cake, which are all house specialties. You'll enjoy the Americano and Mocha coffees as well. Cinnamon rolls are also distinctive in Jaisalmer and should be tasted.
Jaisal Italy Restaurant : Head to Jaisal for some decent Italian food if you want a break from the usual Rajasthani fare that you'll find everywhere. Pastas, pizzas, salads, bruschetta, and desserts are served in this elegant restaurant. There are also Indian dishes available for those who change their minds at the last minute. Foodies can't always sit at the same table with the same meal. They are in desperate need of a change. The cafe is here to help people change their money.
Sanskaari Cafe n Dine : This cozy place is located near the Jaisalmer Fort and the only place in Jaisalmer which serves fresh base pizza and delicious mouth watering veg lollipops. It is good to have an actual pure veg restaurant for a change. The food is tasty and the portion size is also decent. The ambience and service makes worth for every penny spent.
If you want to know more about other magnificient havelis of Jaisalmer, visit our blog posts https://desert.jaisalmersandsafari.com/haveli-salim-singh-ji-jaisalmer/ Please visit our main website https://jaisalmersandsafari.com/ Also like us on facebook: https://www.facebook.com/JaisalmerSandSafari/ , twitter : https://twitter.com/JaisalmerSafar5 and instagram : https://www.instagram.com/jaisalmersandsafari .