Every year in the autumn, Rajasthan celebrates the Hindu holiday of Navratri Festival, which lasts nine nights (and ten days). In various regions of the Indian subcontinent, it is commemorated for diverse causes and observed and celebrated in varied ways. Watching the extravagant enthusiasm and magnificence of Navratri celebrations in all Indian states is undoubtedly worthwhile. The Shardiya Navratri, which is intended to honour and adore Maa Durga's nine different incarnations on nine separate days, ushers in the festive season. The Shardiya Navratri, which officially kicks off Navratri, began on September 26, 2022, this year. and will conclude on Tuesday, October 05, 2022, with the celebration of Dusshera or Vijaya Dashami.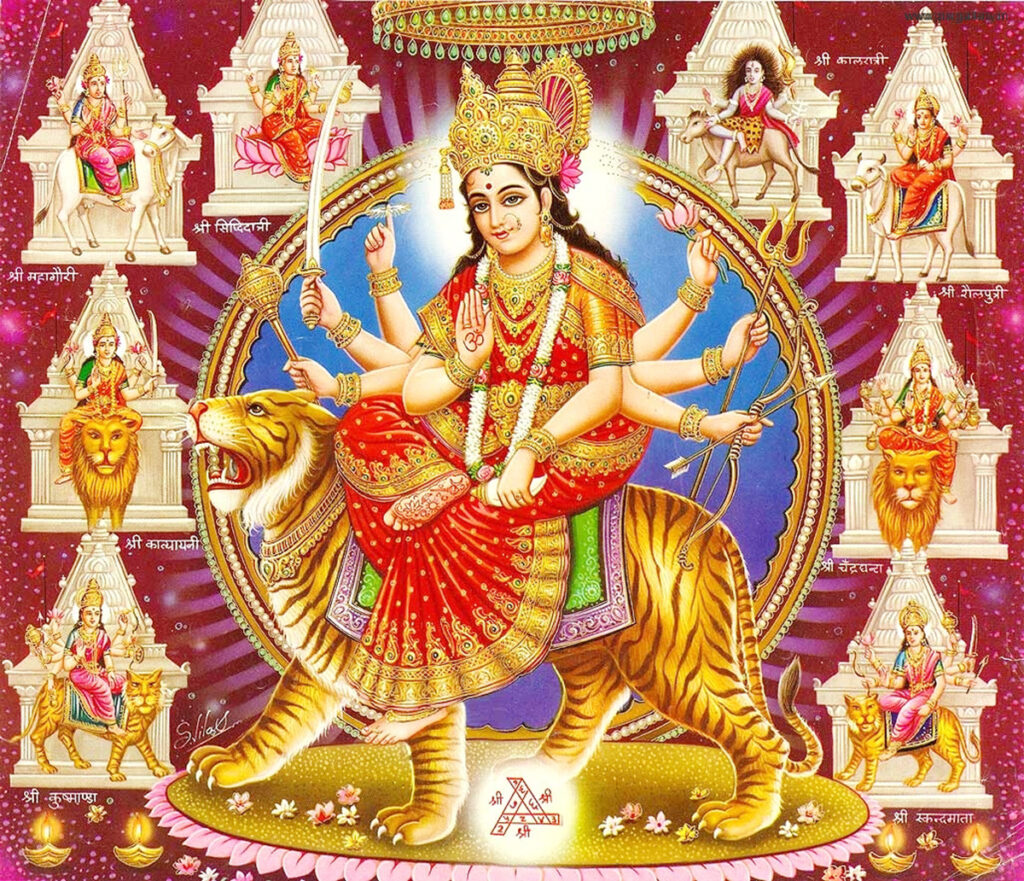 The nine-day festival's name, Navratri, comes from the Sanskrit words Nava, which means nine, and Ratri, which means night. Ancient Hindu mythology holds that the Navratri is a testament to the triumph of good over evil. According to Hindu mythology, Goddess Durga fought the demon Mahishasur for nine whole days before beheading him on the tenth. That is undoubtedly the reason why the tenth day—the concluding day—is designated as Vijaydashmi or Dussehra. During these 10 fortunate days, in addition to the aforementioned deities, people also worship Lord Ganesha, Goddess Saraswati, Goddess Lakshmi, and Lord Karthikeya.
One of the main components of the Navrati celebrations is fasting and the adoption of a satvik diet. The satvik diet is a straightforward vegetarian diet that excludes foods including mushrooms, onions, garlic, okra, and brinjal. There are a number of vrat-friendly flours, vegetables, fruits, and spices that you can eat this Navratri season; however, you must avoid wheat, rice, semolina, maida, corn flour, legumes, and pulses. Samvat ke chawal (banyard millet), kuttu ka aata (buckwheat flour), sabudana or sago, rajgira, singhare ka aata (water chestnut flour), along with vegetables like potatoes, sweet potatoes, bottle gourd, arbi, pumpkin, spinach, cucumber, and carrots, are some of the food items that can be consumed during Navratri fasts.
The Hindu festival of Navratri is lavishly observed in India's northern states like Uttar Pradesh, Delhi and Haryana. For nine full days, devotees fast and abstain from all tamsik foods. Additionally, the believers light an akhand diya. Halwa, puris, and chana, among other festival dishes, are prepared by people. Young girls are welcomed to a feast and revered as Durga or an incarnation.
The Dandiya Rass and Garba activities during Navratri are well-known in Western states of Rajasthan, Maharashtra and Gujarat. Huge dance events that last nine nights are held to celebrate the holiday with much fanfare and spectacle. The dancing competitions feature vibrant, colourful costumes. It's fascinating to witness devotees dance for hours in celebration of the triumph of good over evil.
The Durga Puja festival is the name given to the Navratri celebrations in Eastern states of West Bangal, Assam and Orissa. The celebrations of Durga Puja are extremely devoted. Large, magnificent clay images of Goddess Durga killing the Mahishasura are common in the Eastern states. Starting on Panchami, the idols are exalted and worshipped for five days. Here in this part of India, Navratri celebrations do not involve fasting. In reality, they also comprise a number of different cuisines and delicious treats.
Elephants, camels, and horses pulling royal swords are revered in India's southern states. The Ayudh puja festival, which is celebrated in Karnataka, is well-known for incorporating the decoration and worship of instruments that are used to support daily life, such as books, pens, computers, ploughs, agricultural implements, machinery, cars, and trucks. On the other side, the Bathukamma celebration in Telangana is well-known for the nine-day devotion of the goddesses Kali, Lakshmi, and Saraswati.
While each Indian state may have its own traditions and customs, Navratri has the ability to unite all Hindus worldwide for a nine-day celebration of the triumph of good over evil.
To know more about festivals celebrated in Rajasthan and Jaisalmer, visit our blog posts https://desert.jaisalmersandsafari.com/hariyali-teej/ , https://desert.jaisalmersandsafari.com/eid-al-fitr/ and https://desert.jaisalmersandsafari.com/desert-festival-of-jaisalmer/ . Also like us on facebook: https://www.facebook.com/JaisalmerSandSafari/ , twitter : https://twitter.com/JaisalmerSafar5 and instagram : https://www.instagram.com/jaisalmersandsafari .