Jaisalmer, the golden city, is rich in different cultural and heritage, making it a must-see for any traveller. The city is a gorgeous gold colour, with sandstone structures, and the foods of Jaisalmer are delicious. Bengali, Italian, and Tibetan cuisines are extensively available and popular in Jaisalmer because it is a tourist destination. These recipes are cooked with a particular blend of spices that are only found in this area. On the streets of Jaisalmer, this has resulted in a plethora of cafes serving a variety of specialties. Here are some of the city's must-try native cuisines :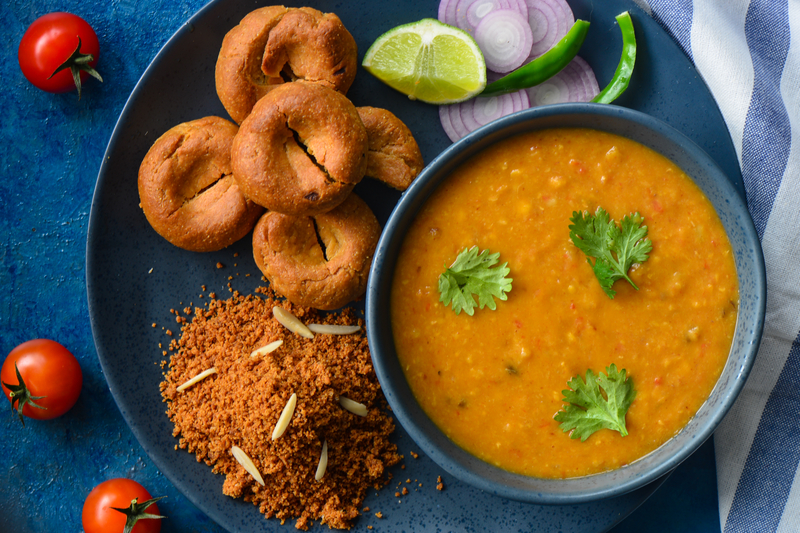 Dal Baati Churma : The trademark Rajasthani meal, Dal-Bati Churma, is made even better in Jaisalmer. Dal is a combination of five different dals seasoned with cloves, asafoetida, and other seasonings. The bati is created with atta balls that have been roasted over an open flame. The fried ball is then dipped in ghee. Dal bati is traditionally eaten in a certain way. Rajasthani people just press bati with their hands before pouring dal over it and topping it with side dishes such as Lahsun Chutney and onions. It has a delicious flavour. And the Churma is a sweet dish that goes with the Dal Bati. Bati is ground and mixed with ghee and sugar to make it.
Ker Sangri : A vegetable dish made with Ker and Sangri – desert beans and capers native to Jaisalmer's desert region. Ker Sangri is a traditional Jaisalmer delicacy. Simply put, you won't get the same meal anywhere else, therefore it's a must-try when in Jaisalmer. The meal has a tangy and sour flavour that originates from Ker, which is so sour that it is stored in water for 15 days before being prepared to reduce the sourness. When served with bajra roti, it's absolutely delicious. This dish has a great nutritional value in addition to being savoury.
Gatte ki Sabji : This is one of the most popular Rajasthani dishes, and Jaisalmer has a fantastic variation. This delicious dish is made with Gram Flour (Besan gatta) and served with a spicy yogurt sauce. This spicy dish is best served with rice or rajasthani flatbread. The savoury besan gatta, or gram flour balls, are soft, juicy, and extremely tasty. It is highly recommended that you try it while in Jaisalmer, as it is unmatched anywhere.
Laal Maas and Safed Maas : The most popular non-vegetarian dish in Rajasthan is Rajasthani Laal Maas, which originated in Jaisalmer. While Jaisalmer is known for its vegetarian cuisine, non-vegetarians need not worry; you can readily find authentic traditional meat specialties here. You must surely taste the Laal Maans and the Safed Maans while in Jaisalmer. Both are meat recipes, with the Laal Maans being a scorching, red-hot spicy mutton curry, and the Safed Maans being a lighter counterpart with a yoghurt, cashew paste, and almonds gravy. Serve it with rice or roti to soak up the spicy gravy.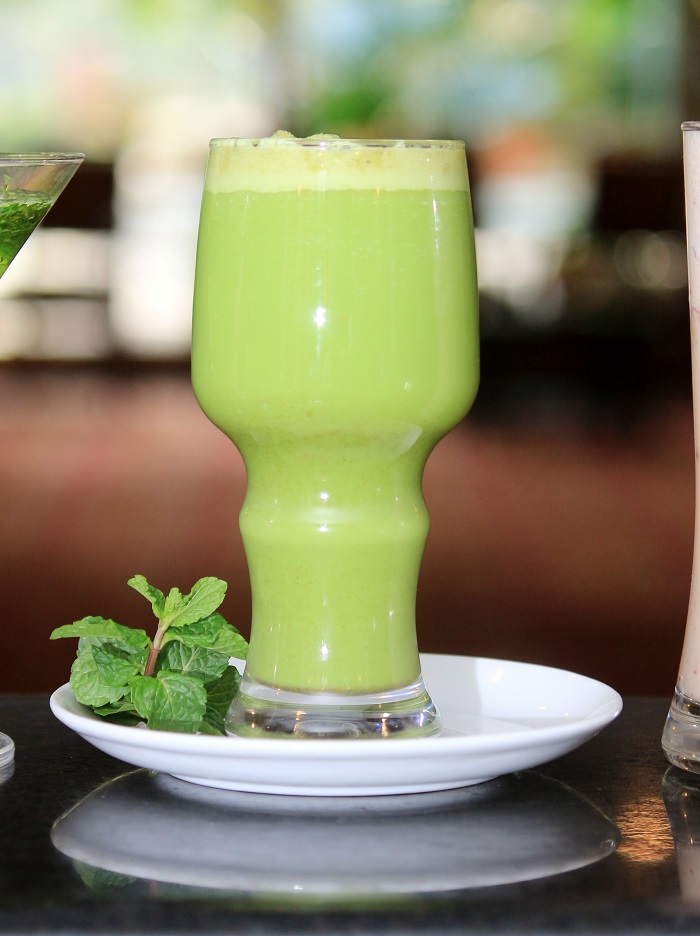 Bhang Lassi : If you're looking to get high in Jaisalmer, the savoury sweetened Bhang lassi is the way to go. The lassi created from the local cannabis – bhang – is extremely popular in this section of the country. In the city of Jaisalmer, there are just a few stores that are legally permitted to offer bhang lassi. The proprietors openly display their sales licence, making them easy to detect. Try their bhang lassi or take some bhang cookies home with you. Near the east and west gates of Jaisalmer Fort, there is a bhang shop.
Makhania Lassi : Unlike traditional lassis, which are consumed with a straw, the Makhania Lassi is thick, creamy, and packed with dried fruits, demanding the use of a spoon. Kanchan Shree Ice Cream is the greatest place to get a drink. The attractiveness of the business stems primarily from its advantageous location within Jaisalmer Fort.
Pyaaz Kachori : While Kachori is a popular dish throughout most of Northern India, it takes on a new twist in Jaisalmer. The traditional gram flour filling is replaced with deep-fried and flavoured onions, hence the name. The flavour is complex and unique. The taste of nirvana in your mouth when paired with exquisite chutney or kadi is seldom forgotten. In Jaisalmer, you'll observe an exceptionally big number of locals and tourists enjoying this snack from food vendors.
Ghotua Laddoo : A meal isn't complete without dessert to satiate your sweet craving, and Rajasthani cuisine offers plenty of options. Gram flour, sugar, ghee, and condensed milk are used to make ghotua laddoos. Because Ghotua Laddoos are so high in ghee, they can last for up to a month at room temperature. Panchadhari Laddoos, made with wheat flour, are also available in the city. When making your list of the top street foods of Jaisalmer, don't forget to include it.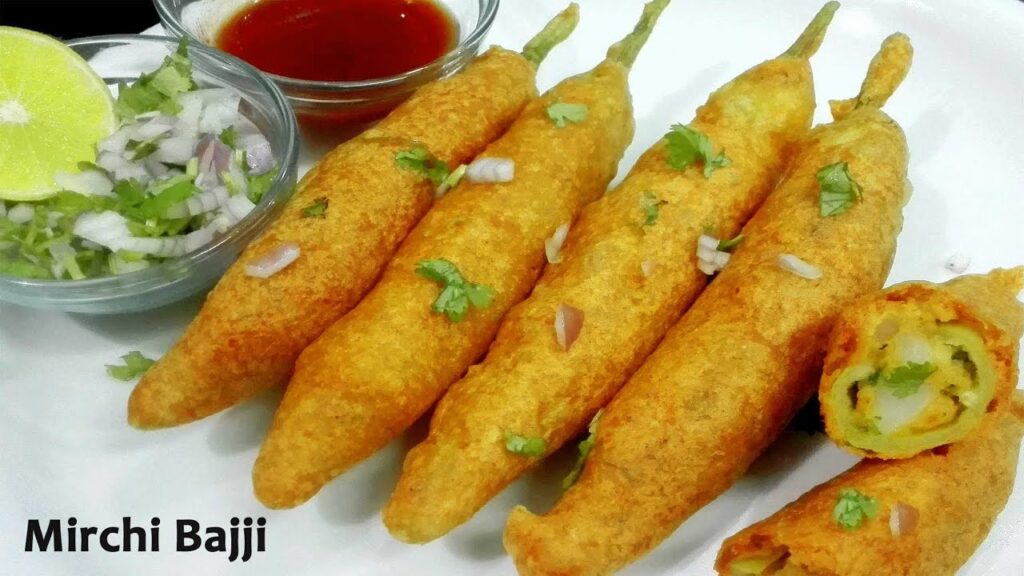 Mirchi Bhajiya : If you like your food spicy, the mirchi bhajiya from Jaisalmer is unmatched. Mirchi bhajiya is a type of deep-fried pakora stuffed with long, thick green chillies. An excellent snack — the bhajiya are quite delicious when eaten with the sweet sour sauce they offer with it.
https://jaisalmersandsafari.com/To know more about the Golden city, visit our website https://desert.jaisalmersandsafari.com/ and . Please visit our main website https://jaisalmersandsafari.com/ Also like us on facebook: https://www.facebook.com/JaisalmerSandSafari/ , twitter : https://twitter.com/JaisalmerSafar5 and instagram : https://www.instagram.com/jaisalmersandsafari .