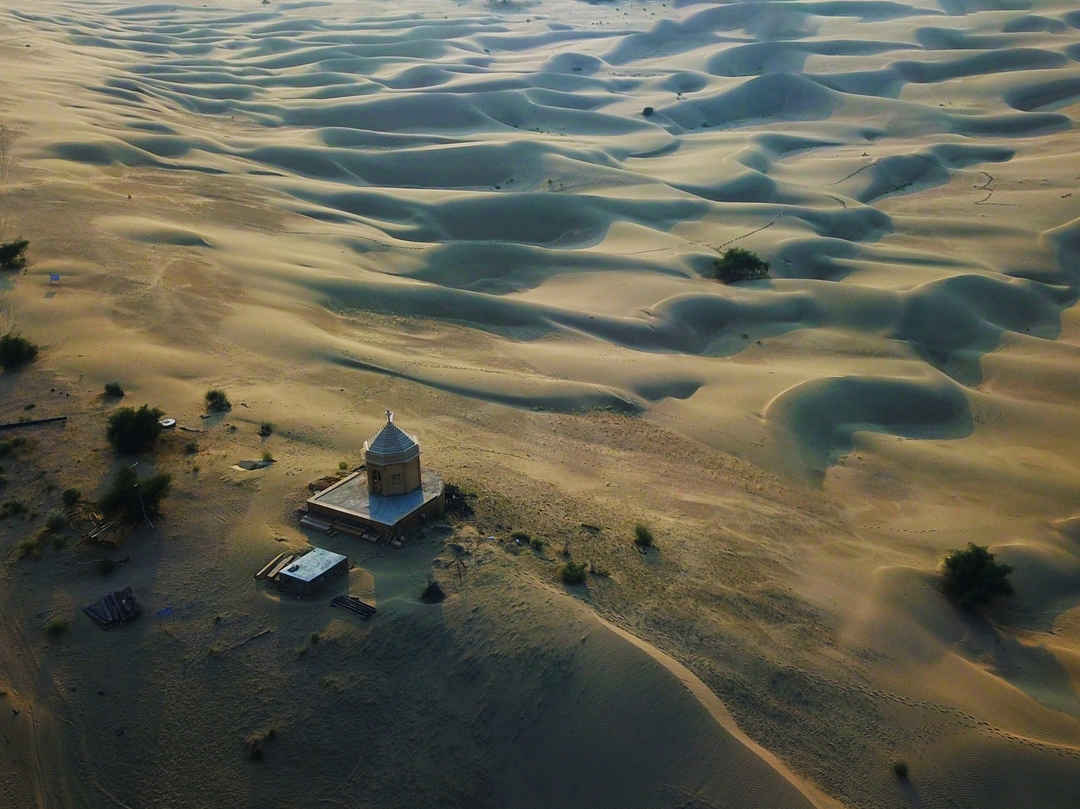 Rajasthan has a number of good desert safari locations. However, some, such as Sam Sand Dunes, have become so touristic and can get fully overwhelmed with visitors that paying a visit to these areas virtually defeats the purpose. The Khuri sand dunes, on the other hand, receive significantly less people and are thus less developed. This makes for a far more tranquil, real, and meaningful experience. During your visit, you'll be considerably less likely to run into other visitors and much more likely to have warm and memorable experiences with locals.
Khuri sand dunes is located 40 kilometres southwest of Jaisalmer, Rajasthan. It is one of the most well-known and unspoiled natural wonders in the enormous Thar Desert, which provides several great spots for travellers to explore Indian sand dunes. These Dunes allows you to camp in the desert, listen to Kalbeliya melodies, ride a camel, experience the local way of life, and shop for gifts in the burgeoning local bazaars. The dispersed mud cottages and simple living of the natives in Rajput land will provide you the best picture of native Rajasthan.
In this sense, a desert safari in Khuri provides both a once-in-a-lifetime experience in the Khuri sand dunes and a wealth of information about an ancient desert civilization that is becoming increasingly difficult to locate and access. Staying the night here provides an experience unlike any other, as this is a living, breathing desert habitat that varies with the seasons. In the end, it all comes down to your particular preferences and what you hope to gain from the encounter.
To know about the other sand dunes of Jaisalmer, visit our blog post https://desert.jaisalmersandsafari.com/popular-sand-dunes-of-jaisalmer/ and https://desert.jaisalmersandsafari.com/sam-desert-of-jaisalmer/ .