Camel Leather craft enterprises are well-known in Jaisalmer. They come in a variety of designs and styles to meet the demands of everyone. Bags, shoes, wallets, and sandals made of leather of camel hide have received international recognition for their elegance and designs. In Jaisalmer, you can find the highest-quality camel leather products.
The leather industry of Jaisalmer are the result of the united efforts of dedicated men and women; while men are mostly responsible for tanning, cutting, and hemming, women are typically responsible for embroidery. The camel leather goods of Sadar Bazaar Jaisalmer and Manak Chowk are well-known. The leather shoes and luggage are extremely popular among international visitors.
While this leather is unique and unusual, it is also highly durable. It has a wonderful grain and soft temper. The durability of camel leather is one of its main advantages. The habitat in which an animal lives determines the toughness of its hide, and camels live in among of the harshest settings on the planet. So it's no surprise that camel hide is tough, and you can get away with using less of it to make a long-lasting product.
When it comes to the leather products, rare is an understatement, but here's a quick rundown of what we found in the nooks and corners of the city.
Camel Leather bags : The Thar Desert in India provided the leather for their bag. These bags are soft, lightweight, and sturdy. They have a rough appearance and are known to age nicely. In the ancient world method of tanning the leather, no dyes or chemicals are utilised. The bags are finessed with linseed oil, which preserves the leather from cracking and gives weather resistance.
Camel Leather juttis and mojaris : The shoes are pretty attractive. The embroidery on the Juttis or shoes is first done on velvet, which is then stitched or glued to the shoes. "Kashida Kari" is the name for this type of needlework. It is made of soft camel leather and is highly artistically crafted and stitched. Their traditional appearances are not only stylish but also classy.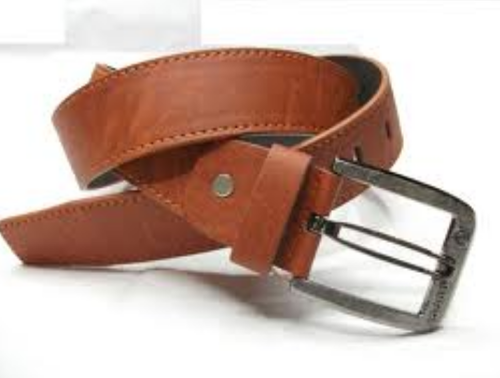 Camel Leather Accessories : Wallets, belts, and diaries made of this leather have received international acclaim for their elegance and designs. It is true that a visitor to Jaisalmer will not be able to leave without purchasing an attractive, supple, and trendy leather item. Along with the excellent finishing, the items are given a royal look. During the trip, fashionistas and traditionalists alike can add these appealing items to their collections.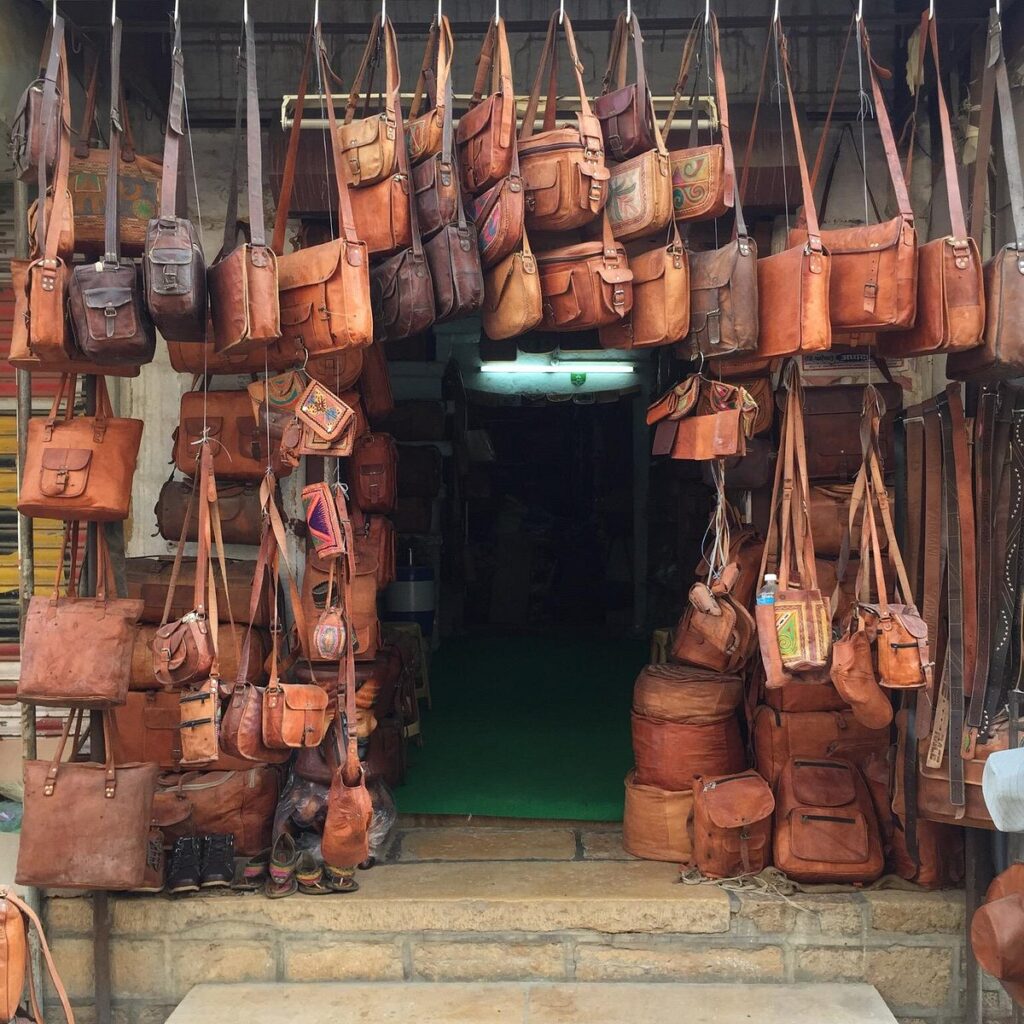 Items made with this leather make excellent gifts. The desert city's leather items come in a variety of designs, patterns, and styles.It's impossible to overlook the lovely lamps and lampshades. To summarise, Jaisalmer is the ultimate shopping destination for leather goods made from camel hide. In terms of fashion and quality, you will never be forgotten.
To know more about the Golden city, visit our website https://desert.jaisalmersandsafari.com/ and https://jaisalmersandsafari.com/ . To know more about markets in jaisalmer and items sold here, visit our blog posts https://desert.jaisalmersandsafari.com/mirror-work-embroidery/ and https://desert.jaisalmersandsafari.com/shopping-in-jaisalmer/ .